As the world looks to electrify vehicles and store renewable power, one giant challenge looms: what will happen to all the old lithium batteries?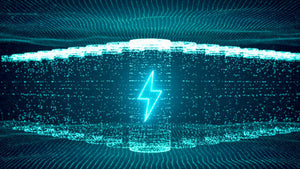 As the quiet whirr of electric vehicles gradually replaces the revs and noxious fumes of internal combustion engines, a number of changes are set to filter through our familiar world. The overpowering smell of gas stations will fade away into odourless charge stations where cars can re-juice their batteries as needed. Meanwhile, gas-powered generator sites that dot the horizon may be retrofitted to house massive batteries that could one day power entire cities with renewable energy.
While this may sound like the ideal path to sustainable power and road travel, there's one big problem. Currently, lithium (Li) ion batteries are those typically used in EVs and the mega batteries used to store energy from renewables, and Li batteries are hard to recycle. One reason is that the most widely used methods of recycling more traditional batteries, like lead-acid batteries, don't work well with Li batteries. The latter are typically larger, heavier, much more complex and even dangerous if taken apart wrong.
https://www.bbc.com/future/article/20220105-lithium-batteries-big-unanswered-question
---
Also in News