December Newsletter
What an interesting year it has been for all of us.  At GEMC Inc, we would like to thank all our customers for your support and for being our clients in 2021. 
We are so grateful for not only your continued partnership, but for your friendship, and we look forward to working together in the new year.
Don't hesitate to get in touch with myself, or anyone on our team, if you have questions about our product and services. Rest assured, GEMC is here to support your organization's dangerous goods
We hope to do more business with you in 2022.  Happy New Year to you!
HOLIDAY HOURS
Closed: December 24th-26th
Limited Office Hours: December 27th- January 3rd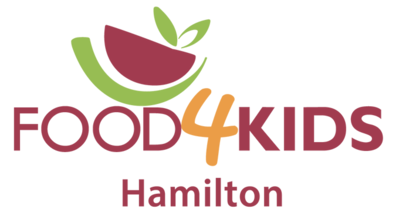 CHRISTMAS DONATION
GEMC Inc. has decided to donate again this year to FOOD4KIDS Hamilton.  We received an update of how this charity gives back: Since your donation last year, our program has expanded to include 10 high schools (last year we had 2), and this year we have 1,350 students from 74 Hamilton schools registered with us. Students who are in class receive a food bag to take home for the weekend, and those that are learning remotely receive a grocery store gift card through the mail. Over Christmas break, all 1,350 students will receive a $25 grocery store to take home with them to provide some support while schools are closed.
TDG IN THE NEWS
Massive Container fire off the coast of Vancouver Island
An unknown amount of Dangerous Goods identified as potassium amyl xanthate caught on fire aboard a vessel near Vancouver Island.  The fire led to over 100 containers falling off and sinking into the ocean, leaving behind debris and a release of hazardous goods into the water.
For full article, click here
Transport Canada releases guidelines to help First Responders dealing with a Dangerous Goods incident
Transport Canada has released printable PDF guidelines for First Responders to use when arriving at a Dangerous Goods incident.  These can be used in tandem with the Emergency Response Guide 2021 released earlier this year.  
To print off your copy of the PDF, click here
Plastic "Nurdles" are causing havoc in the oceans and yet are not a classified Dangerous Good
A tanker spill in Sri Lanka released 350 tonnes of heavy fuel oil into the surrounding ocean, but the greatest danger came from the release of 2 containers filled with small plastic nurdles which are being blamed for an increasing number of marine deaths and damage to local ecosystems.  
For full article, click here
As we gear up for Christmas and the new toys it brings - A reminder of the risks the new batteries can pose
With the holidays arriving, consumers are expected to see their battery consumption rise up to 30%, most of them being Lithium Batteries.  With that increase, come the risk of fire, damage and thermal runaway.  
For tips on how to protect your home, click here
---
Also in News