Lithium Ion Batteries and Best Recycling Procedures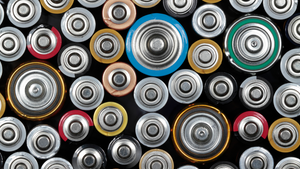 Lithium ion batteries are available in all shapes and sizes which makes them the perfect option for power needs regardless of the size of the system it needs to power. They also offer power solutions across the spectrum- from energy storage to portable energy solutions, are used more today than ever before, and can be found in everyday household products. Some of the most common applications of lithium-ion batteries are: Power backups/UPS; Mobile phones, Laptops, and other commonly used consumer electronic goods, Electric mobility devices, energy storage systems, flashlights, toys, medical devices, and personal security systems.
However, What do we do with them once they're no longer needed? Improper disposal of Lithium Ion batteries can lead to fire and/or explosion hazards. Most notably, Dell, the US based computer manufacturer, recalled millions of notebook batteries with cells containing lithium made by Sony. In 2000, they replaced about 27,000 notebook batteries, after it became known that lithium-ion batteries could suddenly catch fire if damaged or faulty.
 Approximately 50% of lithium batteries can be recycled and most household batteries qualify for local recycling programs in North America. Many local hardware and electronic retailers offer free recycling programs like Call2Recycle, who offer bins at local outlets to make the recycling process easy. Any rechargeable battery, including Lithium batteries, or cellphones up to 11 Lbs can be recycled to ensure proper disposal.
If your team or business needs updated Lithium Battery training for transportation or disposal procedures, GEMC can help with custom in class training or online options to suit all types of corporate and individual employee needs.
Book a consultation to learn more.
---
Also in News